Large prints are always impressive; however, I also quite enjoy sharing my images of Sable Island in the form of these blank greeting cards that I personally hand-assemble. Each card is 5" by 7" and can be posted to a friend or family member, or they can be framed. Most of my images can be made into greeting cards.
Greeting cards are handmade using a blank acid-free white greeting card with an envelope, a 3.5" x 5" photograph (printed on fujicolor crystal archival professional paper using Epsom UltraChrome pigment ink) and a clear acid-free bag.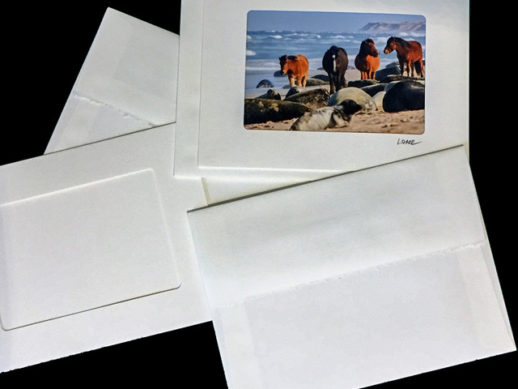 The cards are made by attaching four double-sided stickers to the back of the photograph which holds the photograph in place on the card, and then the card and envelope are sealed in a clear bag for protection.
Each card is signed and includes a label on the back with the title of the image, the year it was taken and a short description.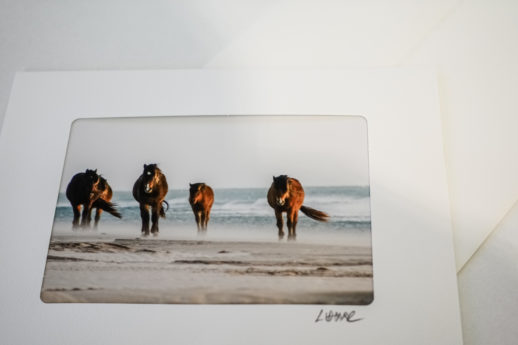 To order a greeting card, simply click on any image below: