Many artists and prominent figures in public life have written on photography; some of their quotes have helped one to understand photography and what a 'print' really stands for. This blog series, entitled "Quotes on Photography" will feature statements and thoughts from well known artists, and be complemented by an image of mine that will hopefully express their view.
It takes a lot of imagination to be a good photographer. You need less imagination to be a painter, because you can invent things. But in photography everything is so ordinary; it takes a lot of looking before you learn to see the ordinary. – David Bailey – In "Face," (London), Dec 1984. British Photographer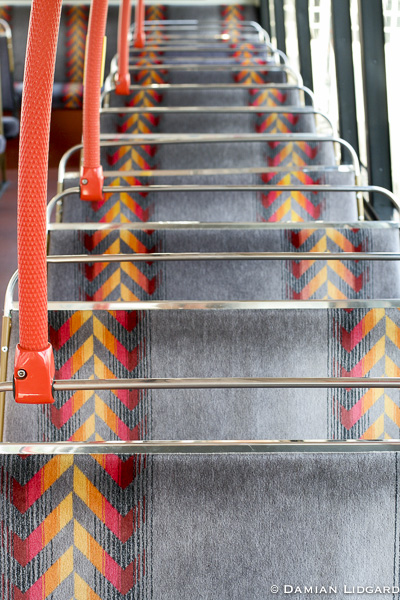 I took this photo while in a bus in England. As soon as I boarded and climbed the stairs to the top level, I saw this perception. People use buses all the time but I wonder how many spend time looking at this most ordinary form of transport.